Simonetta Pegorari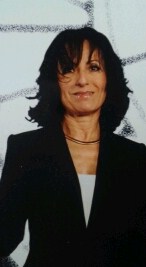 Architect, graduated from the Politecnico di Milano University, studies at Southampton University (UK). Expert in composite materials, was among the founders of Assocompositi, the Italian association of composite materials.
For over 18 years active in the publishing industry and technical disclosure in close contact with the industry.
Organizer of Technical Conferences of international importance.
Promoter of the international competition "Carbon Fiber Design Contest", designed to raise awareness of creatives, designers and architects use innovative of carbon fiber combined with modern technology dell'additive manufacturing.
From 2002 Editor in Chief of Via Mare by Sea, an Italian magazine dedicated to boatbuilding
Since 2007 to 2018, co-founder and Editor in Chief of Composite Solutions Magazine, the only Italian independent magazine dedicated to the composites industry.
In 2007 to 2009, co-organized, with CarraraFiere, the first two editions of Compotec, the Italian exhibition dedicated to composite materials and related technologies.
From 2010 to 2019, Brand Ambassador to Italy of Composites Europe, one of the leading international exhibition dedicated to composite materials
As independent columnist, collaborated with many publications, both Italian and foreign: IBI news, A + D + M, Nautech and Giornale della subfornitura, Platform.
Currently contributing to: Jec Magazine and Newsletter, Nautech, Progettista Industriale, Macplas, MetsBlog.
Since January 2020, consultant to Jec Group, organizer of Jec World Exhibition, the biggest event world wide dedicated to the composites industry.